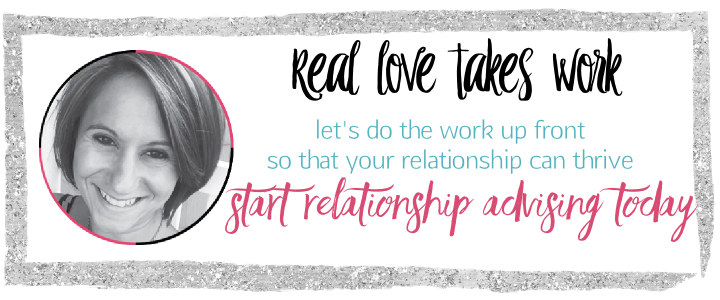 Have you found an amazing, real love? Like crying in the street during a rainstorm, change your whole life for, love?  Is it the best thing that's every happened to you…but also the hardest? Are you finding that choosing to live for love comes with a lot more challenges than you expected? And those changes you're dealing with are causing a lot of strain on your relationship?
What if you could foster your big, bold, beautiful love while strengthening your bond & limiting that strain?
envision a house where the loudest sounds are laughter and cheering, not crying and screaming
where the struggles from the past are just that – the past
and where you are able to be fully present and enjoy the amazing person you have chosen to love through this life
Wouldn't it be just everything to truly feel in-love 

every day

?
But here's the challenge…
Every night you try to go to bed with a heart full of gratitude and appreciation for the love you have found. You want to feel whole, complete, connected, and understood. You trust your partner knows you better than anyone, and you know them right back. You're incredibly lucky, so many people never find what you have. And truly it's everything you've ever wanted.
But every morning you also wake up to burden of daily living. It's not just the dishes & laundry, meal prep & planning, demands from kids, friends, and family. It's dealing with divorce, blending families, co-parenting, finances, managing careers…
And before you've even started your work day, you're lost in the unpredictable chaos of life. Then there's the differences of opinions, disagreements, and arguments. Confusion, disbelief, and fear that maybe you got it all wrong, maybe this isn't that kind of love.
Somedays it seems you're on a completely different page from your partner. Some situations seem to bring you farther and farther apart. And those loving feelings you attempted to treasure at the end of the day? They seem pretty far off…
Now imagine waking up and going to bed with the same loving feelings, and making them last.

 
Life can feel like your romantic getaways and not like a business meeting on repeat. I promise you that the hard can get easier.  And the challenges less monumental.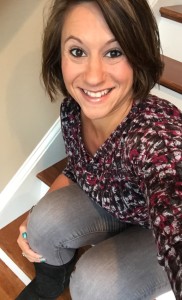 Hi, I'm Jennelle (officially Dr. Jennelle), and in May 2012 I made the choice to completely change my life and choose love.
Big, bold, beautiful, hella complicated, love. 
I went from being engaged to my high school boyfriend of 10+ years (captain of the football team and all), no kids, about to buy my first house…
To truly, madly, deeply in love with the most amazing friend-of-a-friend who was married, with three kids, in a beautiful custom-built house…
Who also happened to be a woman. 
Yea, hella complicated. 
Nothing about my choice was ever easy and it's certainly had it's fair share of pain, disappointments, awkward transitions, and frustrations. 
And we messed up – a lot . We hurt each other, left scars, and did some major internal damage to one another. 
Which is why I find it incredibly important to share my experiences and my education, because if what I have learned can help you avoid some of the pain we experienced, then (hopefully) some good will have come from it. 
I have been in love with love my entire life and I couldn't just stay in my conventional life because it was easy and safe. I took a leap of love and risked it all, and even though it looks nothing like I ever expected, I would do it all again in a heartbeat. So I know that choosing a nontraditional path to fulfillment is one of the best decisions you can ever truly make for yourself and your own happiness. 
Today, I utilize my 10+ years of psychology education and experience by specializing in helping couples embrace all that comes with choosing to live for love.
I am a Relationship Advisor.
I am not a counselor, coach, or therapist. I do not diagnose,  treat, train, or teach.
Consider a financial advisor – educated and experienced, sharing personal choices as a way to support you and offer their expertise as a way to guide you to improve your financial situation.
I do the same…but for your relationship. 
An advisor is someone who has knowledge through education and experience and provides directed guidance and support in a particular area of your life. I provide my professional advice to help you in the places your love life needs it most. I believe that direct guidance and support can really be the difference in whether or not the love in your life thrives…or dies.
So, whether helping you through a difficult decision, helping you cope with the decision once it's made, helping you decide if you made the right choice, helping you work through the hard parts, or helping you feel happy and full in the love you've chosen; I aim to offer you support, guidance, and advice on the matters of the heart that matter most to you.
As your relationship advisor, I work with you and your partner through all of love's challenges so that you can revel in the good and shut out the bad.
My focus is always on the partnership by helping relationships thrive in times of transition – moving in together, moving to a new house, having a baby, blending families, divorce (dealing with former spouses), changing careers, financial shifts, etc. Life is ever-evolving and it's my job to make sure your relationship evolves too.
I've spent all of my adult life advising friends, family members, and complete strangers on matters of the heart, and it's always been the work that has mattered most to me. And now I listen, guide, and advise you to your relationship ideal.
You don't have to muddle through all these changes alone. In fact, you have a much better chance of surviving the madness and thriving in the greatness if you are proactive and choose to make your love a priority now.
Life is complicated, and real love takes work, but it's my job to help you do the work together so that you spend less time outside of love and more time truly in-love.
Let's get to work.
My relationship advising allows you to put the time in now, so that you can fully enjoy your loving relationship for a lifetime. Through individual and couples sessions, you will not only learn more about yourself, your partner, and your relationship; you will learn actionable steps to help foster and grow that love you were so fortunate to find in the first place.
Together we will…
Examine and identify what in your current situation is causing the most strain in your relationship
Uncover ways to deal with recurring issues that are not improving on their own
Discover new ways in which your love can continually grow and develop
Create a step-by-step plan of action to move your relationship towards your ideal
By working together, you will learn…
It is 100% normal and ok to have relationship challenges (real love takes work, remember?)
What your underlying personality characteristics are as well as your primary love language (and your partners), so that you can communicate more effectively
The exact areas in your relationship that need attention
Specific steps for improving the areas that cause the most strain in your relationship
The longer you ignore the hard parts of your relationship and the longer you let daily stressors put strain on your love, the less likely your love is to survive the challenges and thrive in the future.
Your mornings won't get easier and those loving feelings won't show up at the end of the day if you aren't willing to listen and learn from each other. Put the time in with now, don't wait.
 (and hey – major props to you for making your relationship a priority!)